Happy Holidays!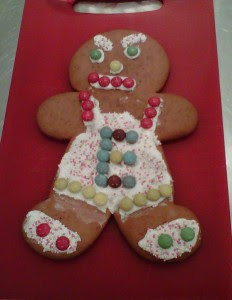 Writing this to you from my couch on Christmas Eve! Apparently I?ve gotten soft in my old age, as the team has off today and tomorrow. Something about a holiday.
Anyway, thought I?d catch you up with my not-so-weekly email update.
We?ve had quite a month of competition!
With such a young team, we were really looking forward to watching how our team responded to our December competition schedule. If you?ve been paying attention, you know that we have 22 kids on our roster and 14 of them are first year varsity wrestlers. We probably wrestle the toughest schedule in Section 1 in the month of December and it?s by design. I?ve always felt it?s important to get our kids a high volume of matches in the month of December and really test them.
Well.. I?m happy to report, these guys DID NOT disappoint!
While we were certainly ?out-gunned? at certain points, I couldn?t be happier to tell you about how resilient and scrappy this group is. To be honest, we ecstatic. We can technique (and believe me, we?re continuing to work hard in this department), we can get in the weight room regularly to get stronger (and we do!), and we can condition the heck out of them til they don?t get tired. That?s all pretty easy. (I don?t know if you can hear me patting myself on the back or not)
What?s much more challenging, though, is developing grit and mental toughness, so when you get a group of kids that have it naturally, it?s easy to get excited. This is a special group and we couldn?t be more excited to keep watching them develop!
Some highlights from the past month:
We kicked things off at the Horace Greeley Duals on December 2nd, where we took on some great teams from in and out of Section 1: Monsignor Farrell, North Rockland, Mamaroneck and Iona Prep – all Division 1-sized schools. Junior captain Nick Meglino (182 lbs) and senior Maunil Kothari (195 lbs) each went a perfect 4-0 on the day.?Nick was dominant and his 4 wins included two pins, a 9-0 major decision, and a hard fought 3-1 decision over a very talented opponent from Monsignor Farrell. Maunil won all four of his bouts by pin, two in the first period.
We knocked off Ardsley-Dobbs Ferry and Woodlands to advance to the quarterfinals of the Section 1 Dual Meet Championships before succumbing to Pawling. Although, sophomore Miles Teperman (126 lbs) came up with a huge first period pin over last year?s 3rd place Sectional finisher, Lucas Wrobel.
On Friday, December 15th, we boarded our bus to head deep into Suffolk County to wrestle seven dual meets in two days against some of the top programs in New York State, including Rocky Point, Mattituck, Brentwood and Eastport South Manor, among others. We took some lickings, but our kids would simply not back down from anyone. In our seven years coming out to this meat-grinder, I can?t remember ever having team perform so consistently the entire weekend. Perhaps the greatest mental toughness demonstration of the weekend, though, was the four hours it took us to get out there on Friday, braving snow, the LIE and rush hour traffic on a Friday. It was rough, but again, our kids (and our bus driver Bryan), performed admirably. We even found time some team study halls over the weekend to make sure our guys stayed on top of their academics? Remember, we?re ?Building Champions on the mat and in life,? after all!
This past week, we also travelled out to Nanuet to take on the Golden Knights and finished up our December campaign as we took on the Archbishop Stepinac Crusaders at home on Thursday. Of the many highlights at Nanuet, I?d be remiss not to mention our senior captain Georgie Guarnieri?s (138 lbs), come-from-behind one-point decision over defending Section-placefinisher Cody Massa. Equally impressive was freshman Nico Wisnivesky?s (126 lbs) sudden victory overtime win.
We had all gun firing agains Stepinac on Thursday, resulting in a 48-24 victory. We got big wins from junior Phil Ahn (152 lbs), who LAUNCHED his opponent with a opposite side double leg and Nick Meglino who stuck his opponent at 5:00 (while about to win by tech fall!). We also got wins from freshmen Nico Wisnivesky and Matt McCormack (145 lbs); sophomores Jack Navarro (106 lbs), Kion Yaghoobzadeh (113 lbs) and Jason Older (120 lbs); junior Nick Meglino and senior Maunil Kothari
After some rest, we?re back at it for our December Break training cycle next week.?These are always amongst our most important practices of the season. After a grueling December competition schedule, we're able to give our wrestlers a well-earned four days off over Christmas to rest and let their bodies recover.

These practices give us our only opportunity before Sectionals to come in fresh and rested from this recovery period, and train hard for four days, uninterrupted by competitions and without daily academic assignments. It makes a huge difference each year. We typically see more growth and development in this week of training than in any other throughout the entire season, as we're able focus and direct our practices specifically on the areas we need improvement based on our month of December competitions. I know our coaches and wrestlers are all looking forward to it!
Some other quick updates:
Our early Christmas Present
We must be on the "Nice List"! Looks like Santa brought us an early Christmas present!
Here?s what it looks like unwrapped.
What an awesome new mat to usher in our new era of Edgemont Wrestling! A huge THANK YOU to Edgemont Rec for funding the purchase! We hope you?ll all get to come see us compete on it sometime soon!
Holiday Blast from the Past
Thought I?d leave you guys with this little holiday blast from the past? Enjoy!